R & D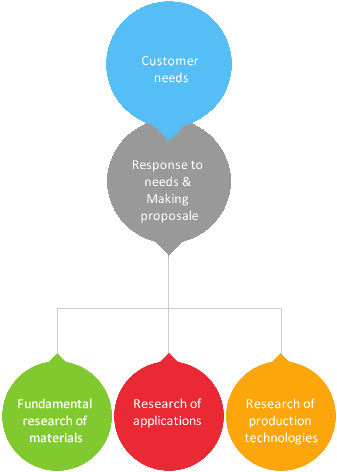 Star Silicone R&D team's tenet has always been to continually make innovations and develop the most competitive products for our customers.
We focus on product development in response to market trends and our customers' demand, which requires a close cooperation with our sales department.
Our heart of R&D bears improvements on process efficiency and safety. Our goal is to offer a high level of flexibility to enable the development of new products, even with small target volumes.
Our laboratory staff are all-rounders and have expert knowledge of all of our products. The main competences of the R&D department for physical processes are blending, dispersion and emulsification. For chemical processes involving silicones, these competences are hydrosilylation, condensation, re-equilibration, emulsion polymerization and ring-opening polymerization.
Please contact one of our sales-representatives to find out how we can assist in the development or improvement of your product/process of interest.

For safety data sheets, please directly contact us at msds@starsilicone.com.